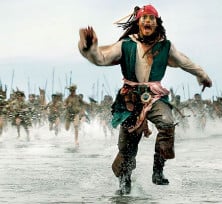 Hollywood-funded anti-piracy group BREIN has announced that it will begin pursuing legal action against individual BitTorrent users who share copyright infringing content. These pirates can look forward to settlement demands of several thousands of euros and the group plans to punish VPN users even harder, if they are exposed.
Source: TF, for the latest info on copyright, file-sharing, torrent sites and ANONYMOUS VPN services.
A Dutch ban on the downloading of copyrighted material from unauthorized sources was cheered by the entertainment industries recently, but will fall short of achieving its aims. That's the opinion of several politicians who believe that only by providing better legal options will the situation improve. As they call for debate, a government spokesperson predicted that the ban will make it easier to chase down 'pirate' sites.
Source: TorrentFreak, for the latest info on copyright, file-sharing and anonymous VPN services.